The 50 biggest tech stories of 2010
Friday, December 31, 2010 3:16PM ET
by
Gabe Rivera
Permalink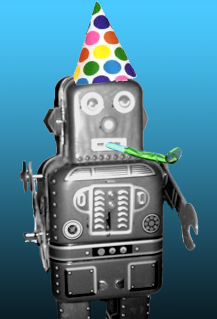 If the year is winding down, and real tech news is slowing to a trickle, you know it's time to reflect on the past 12 months in tech. Again this year we crunched Techmeme's historical data, cancelling out the influences of our editors, essentially ranking stories by links and citations, to produce the following quasi-"objective" list of the year's biggest tech stories. Feel free to enhance your New Years Eve party chatter with whatever talking points you can glean from them. Sample observations follow:
An incredible scoop about a highly anticipated product is a ticket to the #1 position, as Gizmodo found with their early look at the iPhone 4
iPhone's lead in media coverage greatly exceeds its technical and profitability edge (er, arguably)
Google's major announcements continue to be bonanzas for the tech media
While the Facebook juggernaut blew past half a billion users this year, their individual announcements rarely produced Google-scale excitement among the broader tech press
Buzzy companies like Foursquare have a lot more to prove before coverage extends beyond the startup-oriented blogs
We've been grateful to have you as a reader this year, and hope to earn your continued attention every day of 2011. Happy New Year!
Image via PartybotPPP.